Mike Bell 1949-2020 Appreciation and images from Bob Bull

A life well spent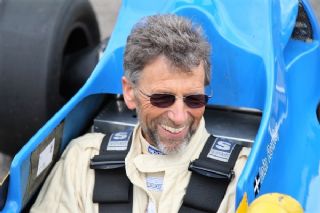 Well know preparer and driver of historic cars, Mike Bell, passed away on 27 May suffering from cancer of the liver, that was sadly diagnosed at an advanced stage.
Mike ran his preparation business from workshops in Attleborough, five miles from Snetterton, and gained a reputation as one of the best preparers of historic cars in the country. Apart from his mechanical expertise, Mike was a first-rate driver well known for being both blindingly fast, sympathetic to the machinery and able to keep up amazing lap times while minimising stress on the car.
Mike started his motor sport career in rallying, and was a successful preparer and driver of rally cars, building a series of Peugeot 1.6 GTis, one of which went to World Champion, Richard Burns. His introduction to historic racing came when James Paterson, a childhood friend asked for help in preparing an E-type Jaguar for racing. From this sprang a friendship that lasted until his death, frequently sharing the E-type, and his own Gilbern, with James and his partner Suzanne Sears, whose MGB, he had helped build. Among the many cars he drove was the Morgan SLR of Simon Orebi Gann, sharing driving duties in two-driver races, proving very competitive in the Masters' series and taking numerous class awards.
Perhaps the most powerful memory was of a GT & Sports Car Cup race at Portimao in 2013. I was stricken by a terrible gastric bug and lost 3kg. We had a two-hour race on the Sunday, where I should have done half the race, but it was clear that I wouldn't be able to, even in two stints. We agreed that I would start and do what I could – which turned out to be 20 minutes – after which I went and collapsed in his truck and slept for the rest of the race. Mike, meanwhile, did the remaining one hour 40 minutes, including the mandatory pit stop, driving the car superbly – fast, safely and with consistently blistering lap times. He finished second overall for us, a stunning achievement against many far more powerful cars and experienced drivers.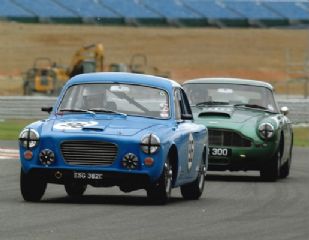 When not busy with other people's cars, Mike would be out with one of his own: a 2-litre Ford Escort painted in the colours of Norwich FC and named 'Lairy Canary', or 'Gilbert the Gilbern', another of his favourites, while the Plus 4 Morgan Super Sports, in a delicate shade of pale blue, rejoiced in the title 'Baby Blue'. The luxurious transporter, his pride and joy, was christened 'Big Blue'.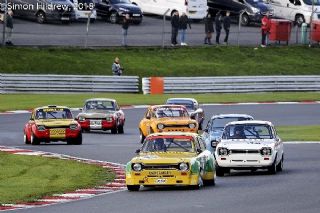 Whilst well-known and respected as tuner and driver, he will be remembered for the huge number of people who called him friend, for Mike had a knack of instantly connecting with anyone and everyone he met. Following his death, a tribute page was opened on the 10/10ths motor sport forum, which immediately attracted a record number of messages from the many people who knew him. The mixture of sadness and warmth in the posts adequately illustrated the esteem in which he was held.
John Emberson who entrusted the tuning and transportation of his two Morgans and Chevron to Mike when racing on the continent, became a good friend and spoke highly of him: "As a racer in his own right Mike was highly competitive. Gentlemanly and fair but skillful and sufficiently aggressive to get good results. And he absolutely loved being behind the wheel of a race car. Just to see his face after a good race was enough to see what it meant to him. Mike and I shared the drive in RU at Le Mans Classic in 2018 and we will never forget his excitement as he got out of the car or his joy at being able to race his Plus 4 'Baby Blue'."
Cliff Ryan: "Mike's last words to me were 'You're a good friend' and I can't think of a better way of describing him. We had a lot of common interests, historic racing being the main one. Mike will be sorely missed, as will his infectious smile and laughter."
Mike never married, but to his sisters Mary and Judy, and the many friends who will miss his presence around the circuits, we offer our sincerest condolences. May he rest in peace.